Karim López is an award-winning film & television editor, director, producer from Brooklyn, NY. His work has screened at major film festivals all over the world (Cannes, New York Film Festival, Tribeca, Rotterdam, Locarno and many more) and aired (or streamed) internationally on PBS, BBC, ABC, CBS, A&E, Amazon, Netflix, and the Franco-German network, Arte.
Karim edited En el Séptimo Día (On the Seventh Day), from acclaimed writer-director, Jim McKay (Girlstown, Our Song, Everyday People), a narrative feature film about a week in the life of an undocumented Mexican immigrant in New York City. Séptimo received widespread critical praise ("Captivating. Exquisitely crafted. Supremely confident." — Owen Gleiberman, Variety). It was a New York Times Critics' Pick, and Variety, The Hollywood Reporter, Indiewire, and Amy Taubin (ArtForum magazine) all had it on their lists of Best Films of the Year.
The film recently won the John Cassavetes Award at the 2019 Independent Spirit Awards.
Karim was a lead editor on The Last Defense, an ABC limited series Executive Produced by Viola Davis, which examines flawed death row cases and racial/economic injustice in the criminal justice system. The first episode (edited by Karim), premiered in the Special TV section at the 2018 Tribeca Film Festival, where it was a New York Times Critics' Pick, before airing nationally on ABC.
Karim edited and co-produced the documentary, Frank Serpico about (and starring) the legendary NYPD detective who blew the whistle on corruption in the 1970s. Directed by award-winning filmmaker/author, Antonino D'Ambrosio, the doc premiered at the 2017 Tribeca Film Festival and was released by IFC / Sundance Selects. "A finely etched and fascinating documentary." (Variety); "A wondrous portrait." (The New Yorker); "Suspenseful, captivating and thrilling." (The Hollywood Reporter)
Other credits include: cutting the narrative feature comedy, Chee and T (Special Jury Prize for Comedy, 2016 L.A. Film Festival); and editing and producing the documentary, Garden of the Peaceful Dragon (Best Documentary, 2017 Harlem International Film Festival).
Karim is currently completing the edits on two projects, for 2019 release: a Netflix Original concert documentary directed by Tom Donahue (This Changes Everything, Casting By, Guest of Cindy Sherman), featuring the legendary Mexican band, Los Tigres del Norte performing at Folsom Prison; and a true-crime documentary series for the Sundance Channel, directed by award-winning filmmakers, Ricki Stern and Annie Sundberg (Joan Rivers: A Piece of Work, In My Father's House, Reversing Roe).
________________________________________
Some more highlights:
2014 / Edited and co-produced the feature-length documentary, We're Still Here (Director, Antonino D'Ambrosio, based on his book, A Heartbeat and a Guitar), for Sony Masterworks, about the little-known Native American protest album, Bitter Tears, recorded by Johnny Cash. The doc aired nationally on PBS, Winter 2016.
2014 / Edited the short doc, Speak the Words the Way You Breathe, broadcast on French-German network Arte
2015 New York Film Festival / Winner of more than 20 International festival awards, as part of the Soundhunters Project
2013 / Edited the narrative feature, Sunset Edge (Director, Daniel Peddle), distributed by KINO LORBER.
2012 / Edited and co-produced the documentary, Let Fury Have the Hour (Director, Antonino D'Ambrosio)
2012 Tribeca Film Festival / Rotterdam International Film Festival / DocHouse, London, UK.
Executive Produced by Brian and Brooke Devine (The Great Invisible, Goodbye Solo, Night Catches Us) and Jonathan Gray (Blue Caprice, Diana Vreeland:The Eye Has to Travel).
Karim's narrative short, The Last Days of Hustling, (which he wrote, shot, directed and edited) played at the 2015 Cannes Film Festival's Short Film Corner and won Best Narrative Short at the 2016 Miami Independent Film Festival.
________________________________________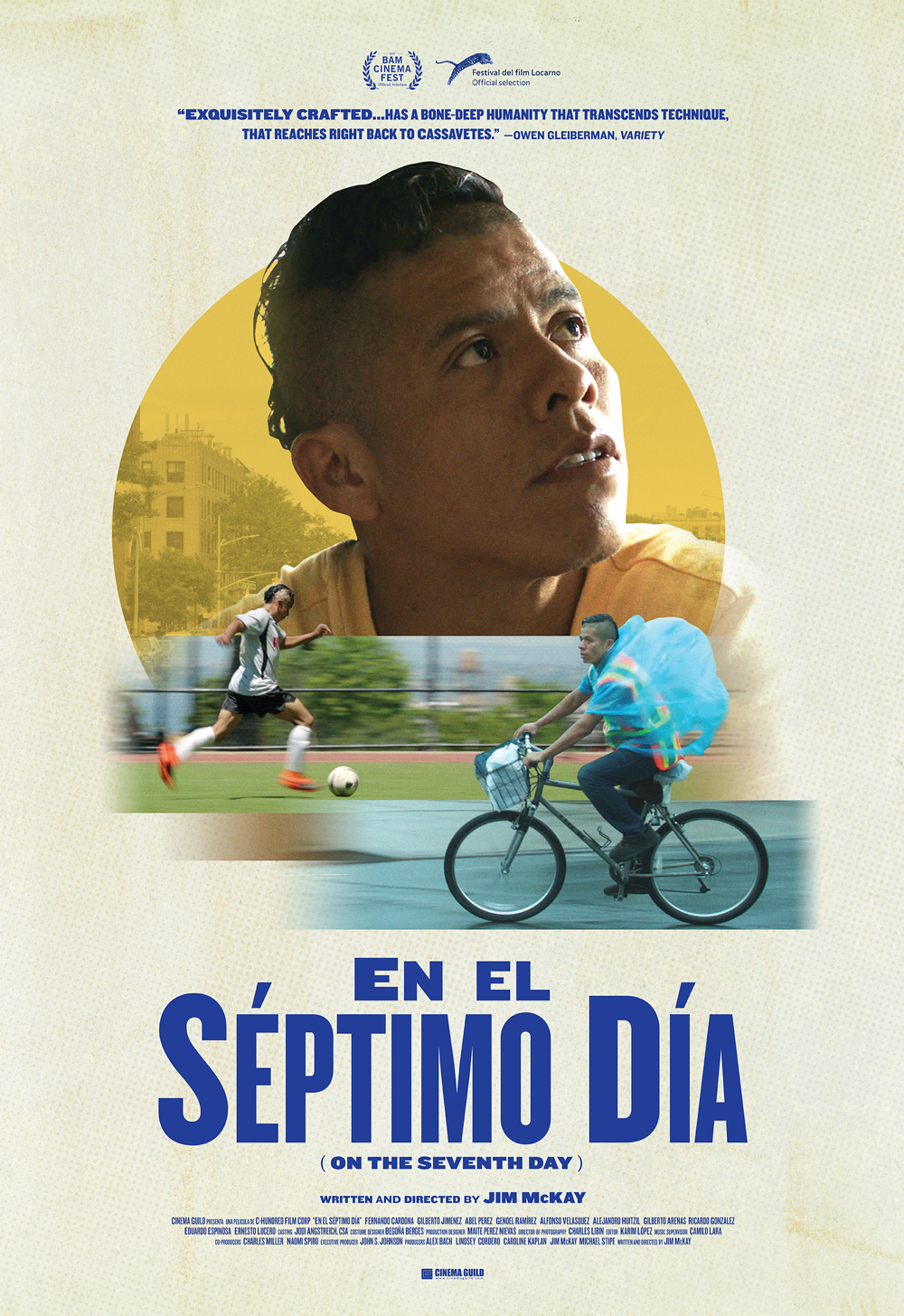 Praise for En el Séptimo Día (On the Seventh Day):
"A gem. Thoroughly engaging. A work of unforced charm." — Sheri Linden, The Hollywood Reporter
"The first film in 13 years from director Jim McKay ("Our Song") has a bone-deep humanity that transcends technique that reaches right back to Cassavetes, yet it's also exquisitely made: a micro-budget drama that's less scrappy than classical. The movie turns into a rousing sports drama, but it also captures the reality behind a thousand news stories, sketching in what the politics of undocumented immigration really means: the way that small businesses depend on these workers, and how the promise of America as an oasis of salvation is alive in the immigrants' hearts."
— Owen Gleiberman, Variety, "The Best Films of 2018 (so far)"
"A sparkling fable…Part De Sica, part Loach, and all Brooklyn….The neo-realist tradition can affirm the resilience, humor, and even charm of its characters—which En el Séptimo Día does so generously that it gave me more pleasure than any film I've seen in a while." — Stuart Klawans, The Nation
"En el Séptimo Día...succeeds both as a feel-good sports movie and a deeply humanistic portrait of the kind of people whose lives may be devastated by the immigration debate playing out in the headlines of newspapers." — Julia Felsenthal, Vogue
"En el Séptimo Día… makes its points powerfully, even more so since the set-up is so simple. Even better, its third act is as thrilling as anything in a traditional sports movie. McKay's control of tone and rhythm is in high gear, creating a work both thought-provoking and hugely entertaining." — Sheila O'Malley, rogerebert.com
"McKay does no editorializing in En el Séptimo Día. He's a simple, graceful storyteller — so graceful that we don't notice all the technique he brings to the task of making us see the world through José's eyes…..McKay leaves those of us with vastly more power than José feeling angry at ourselves for living comfortably within this system, for lacking not so much empathy as curiosity."
— David Edelstein, New York Magazine/ Vulture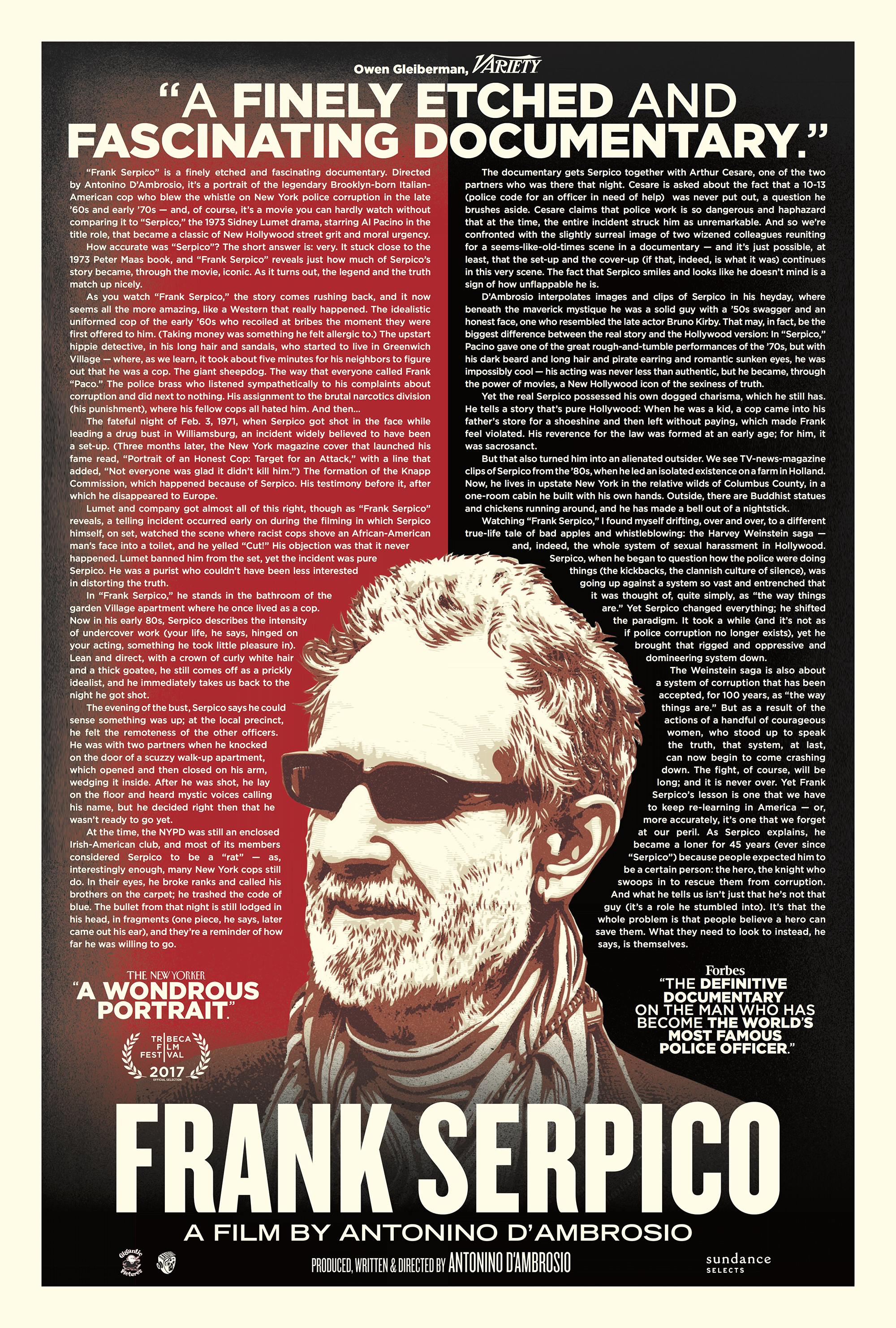 Praise for Frank Serpico:
"Finally, the definitive documentary on the man who has arguably become the world's most famous police officer comes to the big screen... with artistry and grace." — Forbes
"Suspenseful, captivating and thrilling." — Hollywood Reporter
2017 Tribeca Film Festival Critics Choice – The Independent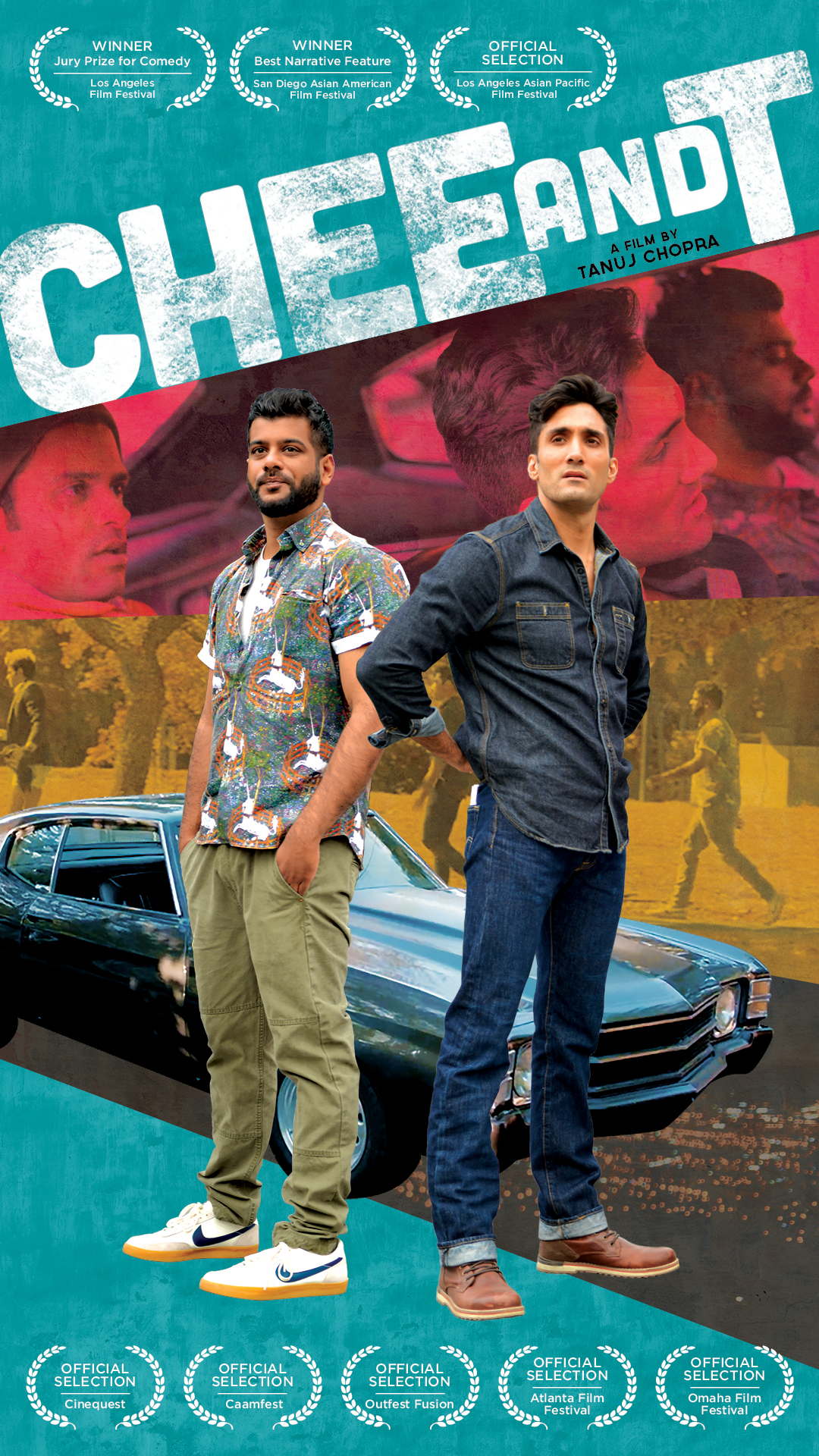 Praise for Chee and T:
Winner, Special Jury Prize for Comedy / 2016 Los Angeles Film Festival
Winner, Best Narrative Feature, 2016 / San Diego Asian American Film Festival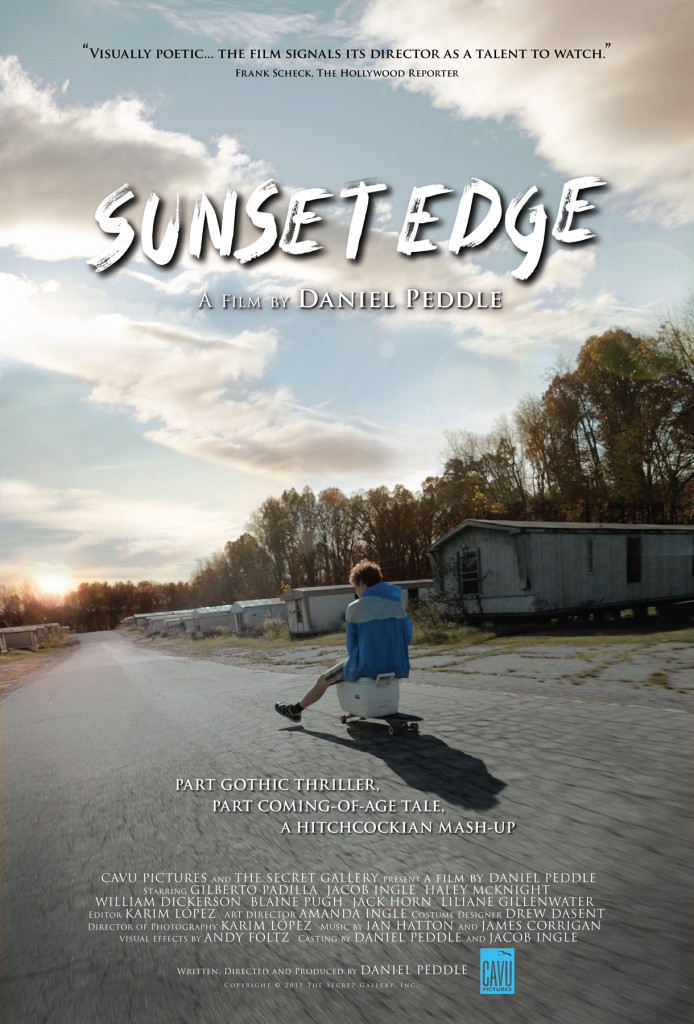 Praise for Sunset Edge:
"Filled with gorgeous imagery... the film casts an hypnotic spell." — Hollywood Reporter
"meditative and introspective DIY filmmaking at its finest… the second section is a mini-masterpiece in pure visual storytelling." — Indiewire
"a densely atmospheric portrait of disaffected youth… that flouts preconceived notions at every unconventional turn...at once immediate and timeless." — LA Times
More information about Sunset Edge / Press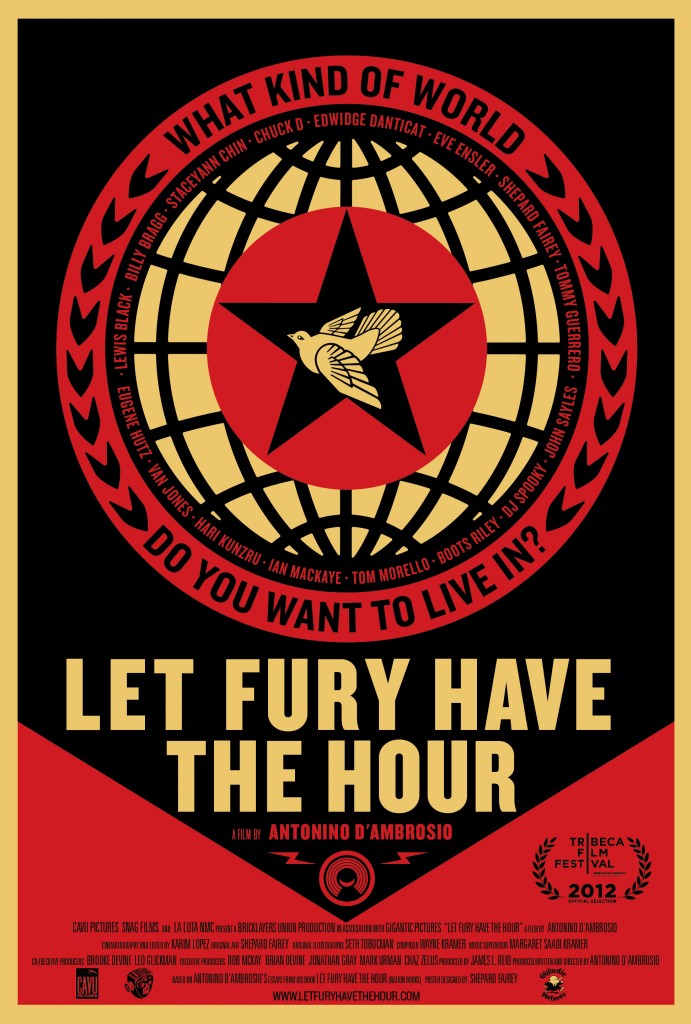 Praise for Let Fury Have the Hour:
"Applying the DIY aesthetic that once galvanized his interviewees, D'Ambrosio (working with editor Karim López) infuses faded bits of found footage with surprising energy. Artists... beam about the social consciousness their efforts engendered, while a wall-to-wall soundtrack, and excerpts from "Matewan" and "Brother From Another Planet" illustrate the power of their output and the importance of those that influenced them." — Variety
"Exuberant… a thoughtful and entertaining debut film." — Adam Schartoff, New York Times
"Dynamic and exhilarating… Less a history of art than a history of what art can do, the documentary has the potential to testify to the power of artistic expression -- and also become a version of it." — Indiewire
"Let Fury Have the Hour is a cinematic movement, not just a film." — E. Nina Rothe, Huffington Post
More information about Let Fury Have the Hour / Press
Management: Pipeline Talent